Apply for The C-Suite Edition
WHY SHOULD
YOU

JOIN


OUR CONFERENCE
Unique agenda featuring the hottest topics, curated by our CISO community, with decision makers in one room for the entire day, and a limited number of exclusive content contributors.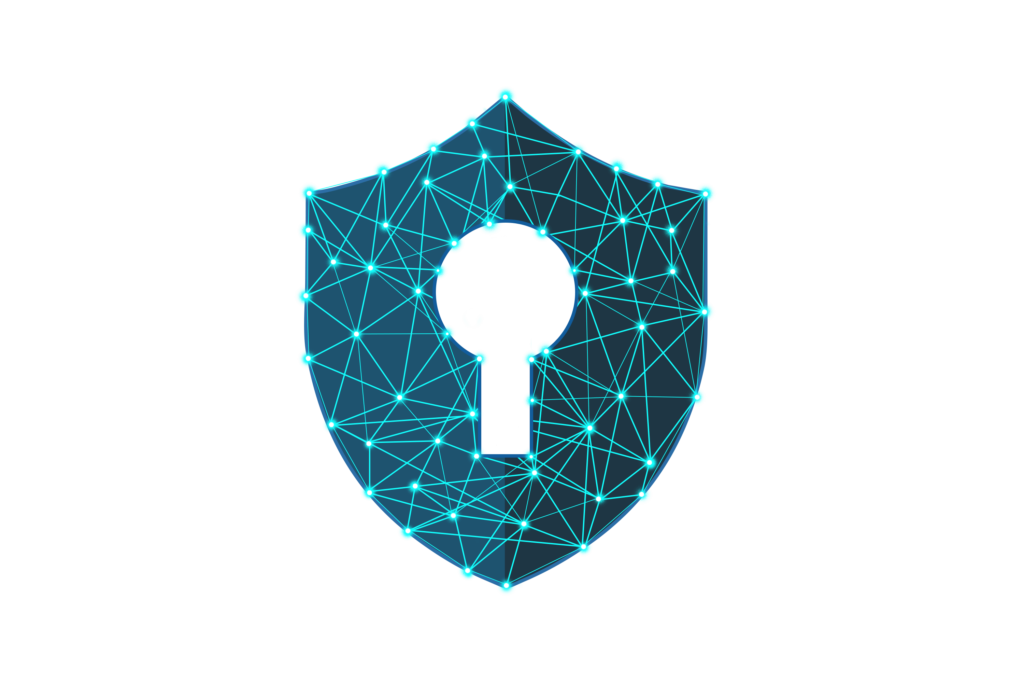 We are delighted to introduce some of our expert speakers in cyber security. Our speakers are distinguished professionals in the field, with years of experience and a passion for sharing their knowledge.
Global Chief Information Security Officer
ABN AMRO Bank N.V.
As top executive and Chief Information Security Officer at ABN AMRO Bank, Martijn has more than 25 years of experience of driving the security strategy of the organisation. Next to that, he has been teaching and supervising master students for over 10 years at Dutch universities. Since early 2020, he is visiting professor Information Security at the University of Amsterdam, conducting research in the field of information security governance, decision making, security automation and information theory.
Cyber Security Officer
Enisa
Christina Skouloudi, an esteemed professional with a versatile background, specializes in design and research at the intersection of architecture and technology. Her innovative approach is rooted in her experience across academia and practice, enabling her to bridge theoretical insights with practical applications. Christina's work encompasses sustainable architecture, digital fabrication, and interactive environments, showcasing her commitment to shaping the built environment through cutting-edge methodologies. Her expertise, creative vision, and commitment to sustainable design make her a valuable contributor to the field of architecture and technology.
Cloud Security Manager
ING Bank
Raviv has pioneered and disrupted several domains in Cybersecurity including: Network
Access Control, Web Behaviour Analytics, Programming Language Processing.
As part of his R&D work in ING he co-founded the CodeFix and PurpleAI innovation
initiatives: reducing false-positive alerts in application security testing and using AI in
offensive security testing.
Specialising in Application Security, Raviv has blogged, lectured, appeared in the news
and released open-source tools used by tens of thousands of hackers.
Including R.U.D.Y that appeared on the TV show Mr. Robot
Patric is a visionary executive passionate about revolutionizing information and cybersecurity management. As a dynamic leader, he challenges traditional thinking, driving innovation. Committed to continuous learning, he's at the forefront of the field with a global network of peers. With two decades of experience and numerous certifications, he excels in delivering strategic planning and tailored solutions for secure businesses.
Information Security Manager
LKQ Europe
Lyzia is a seasoned expert shaping the cybersecurity landscape. Her dynamic insights, as showcased in her works, demonstrate her commitment to fostering digital resilience. With a diverse background and extensive knowledge, she is a driving force in addressing emerging threats and empowering organizations to navigate complex security challenges.
Head of Operational Security
Mollie

Arseny Kapralov, an accomplished cybersecurity professional, brings multifaceted expertise to the table. His journey through various roles has equipped him with insights spanning risk assessment, threat analysis, and incident response. With a solid foundation in engineering and a passion for enhancing cybersecurity resilience, Arseny thrives in developing innovative solutions that fortify organizations against cyber threats. His forward-thinking approach and dedication to cybersecurity excellence make him a dynamic contributor to the industry's ongoing advancement.
Program Leader
Booking.com
Prashant, an active member of diverse professional groups, contributes insights on contemporary industry trends. His engagement spans various topics, showcasing his dedication to staying updated. With a penchant for collaborative knowledge sharing, Prashant adds valuable perspectives to dynamic discussions within professional networks.
Victoria van Roosmalen focuses on empowering a brighter future. She drives to foster safety and the right to privacy in the ever-evolving cyber realm by navigating others towards thoughtful outcomes and elegant solutions. Victoria invests in sharing and elevating her expertise in IT, security, and privacy—including the intersection with relevant laws and regulations.
She speaks at conferences across Europe, serves the IAPP, and sits on numerous global advisory boards as a trusted voice. Victoria holds prestigious industry certifications, educates students in her areas of expertise, and helps forge (new) industry standards and materials—such as from NIST and the EDPB. In 2019, she was first recognised for making "significant contributions to the security and privacy sectors".
Victoria fuels her passion for mastering her crafts by diving deep into subject matters. It boosts her power to rapidly uncover flaws, (fore)see adverse effects, and defend against any dark arts beyond your expectations—whether deeply technical or psychological. Although playing safe doesn't allow us to flourish, Victoria is determined to help others stay ahead and reveal the seemingly impossible yet possible.
With a wealth of experience in cybersecurity, Antanas Kedys possesses a deep understanding of information security and risk management. His roles in both public and private sectors have honed his expertise in safeguarding sensitive data and ensuring compliance with regulations. Antanas's commitment to advancing cybersecurity practices is evident through his leadership roles and contributions to the field. His comprehensive knowledge and strategic insights make him a valuable asset in addressing the evolving challenges of the cybersecurity landscape.
With extensive experience in IT and cybersecurity, Daniela Almeida Lourenço is well-versed in the intricacies of technology and risk management. Her roles in various industries have honed her expertise in bridging technical and non-technical aspects. As a seasoned professional, she brings insights into fostering collaboration, streamlining communication, and achieving synergy between diverse departments. With a focus on aligning technology with organizational goals, Daniela's wealth of knowledge and experience contribute significantly to the field of cybersecurity and effective interdepartmental coordination.
Director (CEO)
Institute for Security and Safety
Dr. Swantje Westpfahl is the director of the Institute for Security and Safety. As a key point of contact
with international institutions, she is the ISS's representative at the United Nations OEWG on ICT in
the context of international security, the Head of the European Initiatives Task Force of the EE-ISAC,
and takes part in several cyber security working groups in the WEF. Her main areas of expertise are
establishing a security culture, capacity building and didactics (due to her studying to become a
teacher), cyber security in international relations, and AI (due to her Ph D in Computational
Linguistics). Most of all, she's dedicated to empower her team in order to strenghten Cyber Security
around the world.
Digital Forensics & Cyber Security
East Police District Norway
Lorena Carthy-Wilmot, with pronouns she/her/hers, operates within the realm of Digital Forensics and Incident Response within the Norwegian Police. She previously held the position of Head at PwC's Forensic Technology Services Lab in Oslo. Lorena possesses a BSc (Hons) in Digital Forensics from Noroff University College (Kristiansand, Norway), and an MSc in Cybersecurity from Teesside University in Middlesbrough, United Kingdom. Her passion lies profoundly in forensics, particularly digital forensics, driving her to delve into subjects for hours. She also displays a keen interest in OSINT, Cyber Threat Intelligence, InfoSec, as well as embracing new tools and engaging in research.
Head Regional Cyber Competence Centres
Western Switzerland (RC3) at State of Geneve

Patrick, a seasoned cybersecurity professional, blends technical acumen with strategic leadership. His career, showcased in his profile, highlights his role in fortifying digital landscapes. With a robust history of managing complex security challenges, Patrick's expertise enriches discussions on modern cyber threats and risk mitigation.
Corporate Information Security Officer
Alfen
Roelof is a visionary leader adept at steering transformative projects. With a strategic outlook, he excels in business development, innovation, and seamless technology integration. Roelof's passion for growth and change consistently drives impactful solutions for intricate challenges, making him an invaluable asset to any endeavor.
Executive Subject Matter Expert - Cyber Security IT/OT
Nobian
Trish, a sought-after keynote speaker and esteemed panelist, graces global conferences with her expertise. Her engagements span from roundtables to vlogs and podcasts, where she shares profound insights on Cyber Security. Committed to community growth, she nurtures emerging talent as a coach for Cyber Security interns, embodying the spirit of mentorship.
Drawing from an extensive cybersecurity background, Jack Krul stands as a dynamic professional skilled in navigating complex digital landscapes. With a strategic approach, he leverages his rich experience to fortify organizations against evolving cyber threats. His leadership in innovative solutions showcases a commitment to technological excellence, ensuring robust protection in an ever-changing digital realm.
Juan Diego Nocua Gualdron
CISO
Artsen zonder Grenzen Nederland
Bio is being prepared...
Western and Southern Europe Security Specialist
Uber
Davide Davolio, a dynamic professional with a rich multidisciplinary background, is dedicated to exploring the nexus of technology, design, and creativity. His work transcends conventional boundaries, encompassing areas such as architectural design, digital fabrication, and interactive installations. With an emphasis on pushing innovative boundaries, Davide's expertise and passion fuel his mission to redefine traditional design paradigms and create transformative experiences.
Cyber Security Evangelist
Europol
Nicole is a visionary cybersecurity leader with a track record of driving transformative initiatives. Her multidisciplinary expertise, reflected in her profile, showcases her proficiency in orchestrating comprehensive security strategies. With a wealth of experience, she stands as a driving force in navigating evolving digital landscapes, ensuring organizations' robust cyber defenses and resilience.