We prepared these hot topics crucial for you just in November 2023 due to the unique BeNeLux cyber landscape including: highly interconnected supply chains, dependance on third party vendors, and the region's high adoption of multi-cloud which is  the next frontier. All these raise the need for a new cloud security operations model and the need for safeguarding your IoT ecosystems.
In addition,  increased cyber threats during the holiday season impose development of a strong cybersecurity workforce,  with you as a leader of building cyber resilience.
That is why you must stay updated on the latest trends to effectively protect your leadership position and your organization.
Seated Working Roundtable Breakfast
• Are you aware of all the risks posed by third-party vendors to your organisation's cyber security?
Global Chief Information Security Officer,
ABN AMRO Bank N.V.
Cyberthreats continue to grow and cybercriminals are getting more sophisticated. Hence, every user of an organisation, regardless of insiders or outsiders, must be authenticated and authorised. In order to help prevent cyberattacks, one must implement zero trust security effectively.
What are the fundamental principles of zero trust?
Continuous verification and authentication of devices as no device is out of the suspect list.
There are so many aspects of the implementation of Zero Trust, e.g: MFA, Data encryption, comprehensive security assessment etc, what works best for your organisation?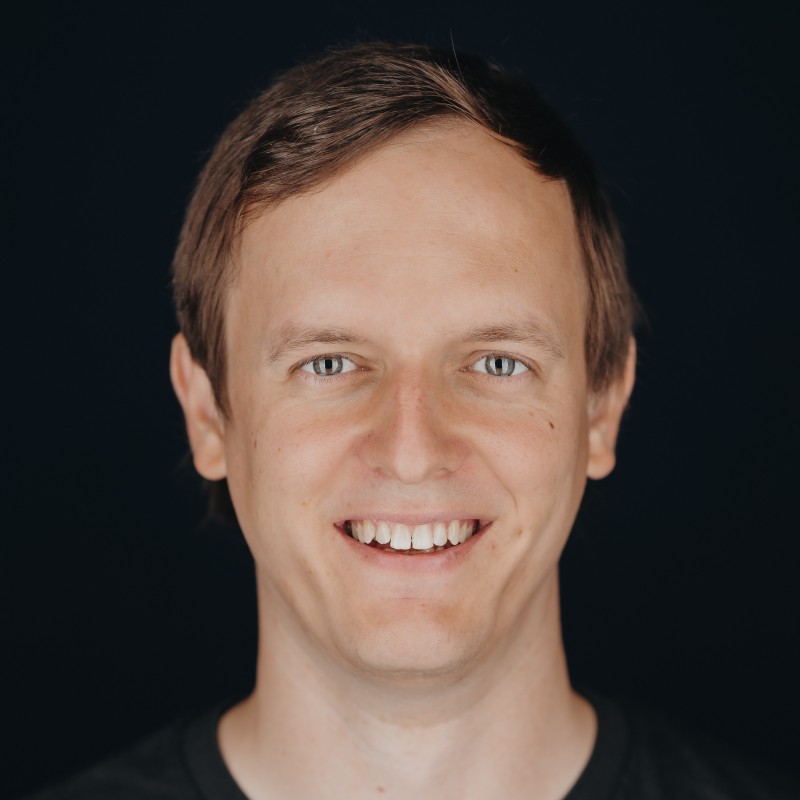 Head of Operational Security,
Mollie
Program Leader,
Booking.com
Western and Southern Europe Security Specialist,
Uber
Cyber Security Evangelist,
Europol
Deepfakes are here, and they are here to stay. And with technology ever advancing, it is no longer a matter of simply knowing what a deepfake is. Organizations need to actively decide how they can utilize them to grow their business, and at the same time defend against the malicious use of this technology. In this session, we'll look at the evolving role of deepfakes in our lives. We'll talk about real-world examples, you'll learn what makes them so special, and how you can protect against deepfakes in general. 
Security Awareness Advocate,

KnowBe4
Coffee break & 1-1 meetings
Establishing the need for an identity-driven, consolidated security architecture. 

Fine-tuning your SIEM as the best threat detection and response system. 

Security and risk posture management: Assessing and mitigating the risks of the prime target, AD right. 

Enforcing your organization's security through CASB. 
Senior Technical Evangelist,
Manage Engine
Initiatives to create a strong and highly skilled workforce capable of confronting emerging cyber threats, as described in the European Cybersecurity Skills Framework.
Learn about the knowledge, abilities, and skills needed for diverse cybersecurity tasks as well as how the framework may assist organizations in identifying and developing these talents within their workforce.
Collaboration between business, academia, and government organizations is essential to fostering innovation and knowledge exchange in the field of cybersecurity and guaranteeing a robust and integrated ecosystem.
Cyber Security Officer,
Enisa
Enhancing CyberSecurity Practices
Exploration of effective approaches to strengthen cybersecurity, incident response, and organisational resilience.
Minimizing Attack Surface
We will discover techniques to reduce the vulnerability of systems and networks through proactive vulnerability management and secure configurations.
Countering Advanced Threats
Latest trends and tactics used by cybercriminals, and advanced detection and response techniques for proactive threat mitigation.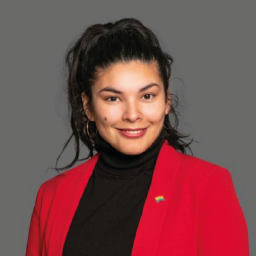 Digital Forensics & Cyber Security,
East Police District Norway
Director (CEO),
Institute for Security and Safety
Lunch Break & 1-1 Meetings
Are you ready for the cloud? Most companies are on the path of digital transformation using the cloud to drive innovation! What about risk, exposure, and vulnerabilities when you adopt these new ways to compose services and applications? In this presentation, we give you a view of the art of possibilities with some actionable tips and tricks around the new cloud security operation model! 

Objectives
1- Get an understanding of what risk means in the cloud.
2- Learn how the new cloud security model works.
3- You will get insights into the art of the possible in contextual cloud security
Cloud Security Craftsman,
Wiz
SCADA Attacks
Uncover vulnerabilities within IoT and SCADA systems and learn strategies to enhance their security.
Strengthening OT Security
Security of operational technology (OT) within IoT environments, safeguarding critical operational infrastructure and connected devices
Shadow IT Impact on OT
Addressing the risks of unauthorized devices and applications in OT environment
Information Security Manager,
LKQ Europe
Corporate Information Security Officer,
Alfen
Head Regional Cyber Competence Centres,
Western Switzerland (RC3) at State of Geneve
Executive Subject Matter Expert – Cyber Security IT/OT
Securing the world is a tough challenge and it's only getting harder as the global threat landscape is perpetually evolving, with new threats and capabilities filling the niche of those that preceded them. In this session, we will take a look at how the capabilities of GenAI can help facing this challenge a little bit easier. We'll cover the latest key trends in cybersecurity, GenAI, and Cloud Security, and how these can help organizations contribute to a safer, more secure world, one (GenAI) step at a time.
Principal Solutions Architect,
Elastic
Coffee Break & 1-1 meetings
• As cloud computing increasingly becomes a crucial element in modern business operations, organizations are aware of the imperative need to prioritize the security of their cloud infrastructure. However, we are now taking the next step as the necessity of multi-cloud environments introduces a fresh set of challenges and considerations.
• During this session, we will delve into the significance of securing multi-cloud environments and learn strategies how to mitigate risks, enhance resilience, and ensure robust cybersecurity in this dynamic landscape.
• The next frontier of cloud security and the future of cyber security is in multi-cloud environments.
Cloud Security Manager,
ING Bank
Cyber insurance market is ever growing as the cybers threat landscape. It is predicted that the cyber insurance market is expected to grow exponentially, almost doubling in size in the next five years. Which indicates that it will be an integral part of the cybersecurity industry.
Insurance policies, are they adequate or it needs to be changed?
Do we need to reconsider systematic risk in order to unlock capacity?
What are the key drivers of cyber insurance?
What does the future of different organisations look like with cyber insurance and without insurance?
Juan Diego Nocua Gualdron
CISO,
Artsen zonder Grenzen Nederland
Global Chief Information Security Officer,
ABN AMRO Bank N.V.
NIS2 – To respond to the growing threats posed with digitalisation and the surge in cyber-attacks, the European Commission has introduced the NIS2 Directive in order to strengthen the security requirements, address the security of supply chains, streamline reporting obligations, and introduce more stringent supervisory measures and stricter enforcement requirements, including harmonised sanctions across the EU.
Will you be ready?
DORA – The Digital Operational Resilience Act solves an important problem in the EU financial regulation. But only from the perspective of regulators.
Is your financial institution able to satisfy all the requirements for the protection, detection, containment, recovery and repair capabilities against ICT-related incidents?
What should you do to fully implement it by 2025.?