Are you passionate about cybersecurity and innovation?
Join us at Next IT Security Stockholm on March 14th, 2024, and become the voice of innovation in the industry!
Share your insights with industry leaders and shape the future of cybersecurity.
Apply to be a speaker today!
Information Security Officer
Saminvest AB
Drawing from a wealth of experience apparent in his diverse array of articles, Daniel Riddarvinge demonstrates a deep-seated comprehension of the crucial theme "Bridging the Gap between Technical and Non-Technical Departments." His insightful writings reflect his adeptness in maneuvering through the intricacies of harmonizing these departments cohesively. With his profound insights, Daniel is poised to shed light on strategies that facilitate improved communication, seamless collaboration, and mutual comprehension between technical and non-technical spheres. His adept guidance holds the potential to elevate organizational efficiency and synergy to new heights.
Elin Ryrfeldt's profound expertise encompassing Information Security, Risk Management, Crisis Management, and Data Privacy renders her a pivotal contributor to the panel addressing "Bridging the Gap between Technical and Non-Technical Departments." With a remarkable 15-year trajectory and her current role as CISO at Axfood, Elin embodies proficiency in orchestrating seamless collaboration across these realms. Her insights hold the potential to illuminate strategies that streamline communication, augment mutual comprehension, and cultivate synergistic efforts between technical and non-technical units. Elin's contributions promise to propel comprehensive organizational achievement to new heights.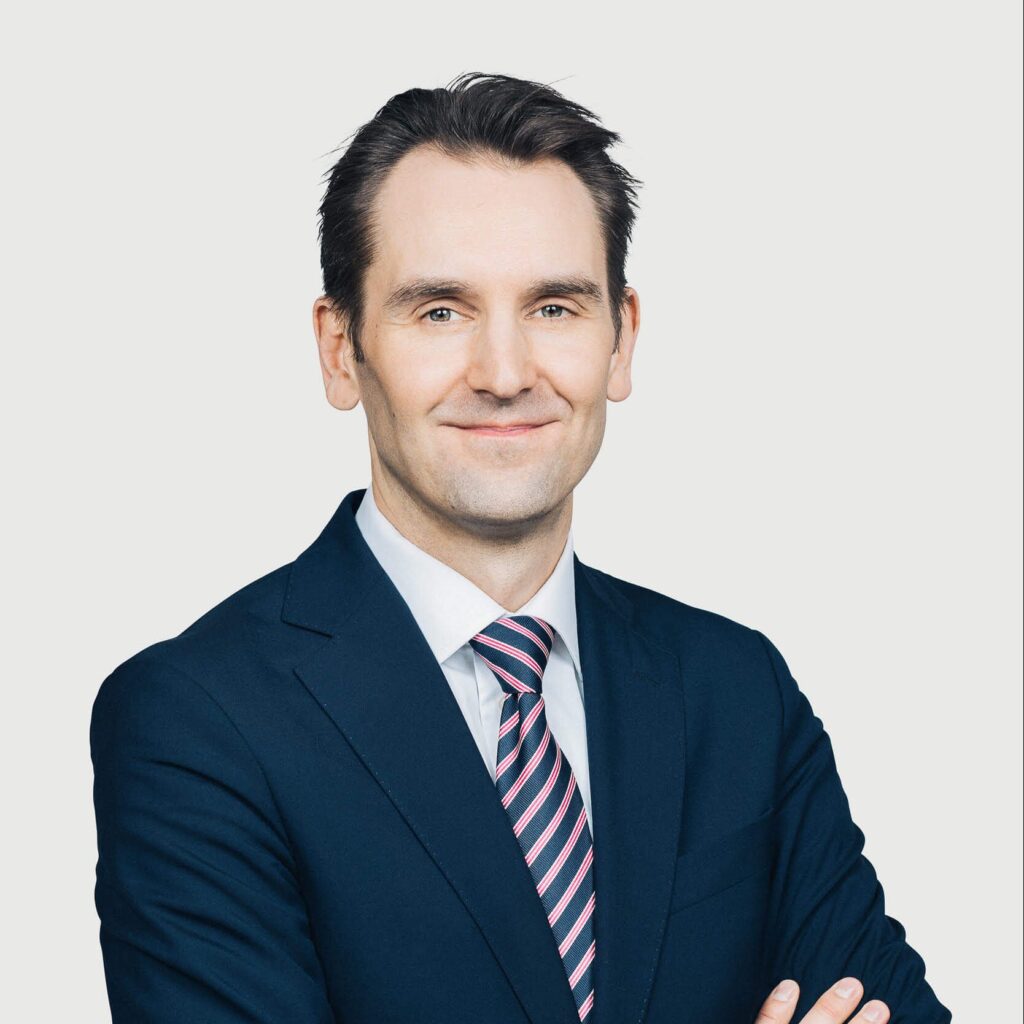 Director of IT & IS
Extenda Retail
Johan started his career deep in Unix, Linux and IT Security. He currently holds a full time role as Director of IT & IS (combined CIO/CISO) at Extenda Retail, a global SaaS company. Alongside this he is also Chair of the Board in two publically listed SaaS companies, ChargePanel and Euroafrica Digital Ventures.
Over the last 20 years Johan has gained experience from business development, technology, security, coding, start-ups, scale-ups, executive leadership and board assignments, public speaking etc. From time to time he freelance via Agilefirst, and he has held permanent roles at Danske Bank, East Capital, Nasdaq, Citi & Lehman Brothers.
Since joining Extenda Retail Johan has come back to hands-on security work after a few years of focusing purely on executive roles. He has hired a new security organization, drafted and currently implementing a security investment programme incl. ISO27001, and also led the response to a major Ransomware infection impacting nationwide on-prem software installations.
Head of IT Security
Länsförsäkringar
With a background spanning technical and non-technical domains, Mikael Nyman is well-suited for the panel discussion on "Bridging the Gap between Technical and Non-Technical Departments." With over 15 years of experience in leading diverse teams, his insights encompass both spheres. This unique perspective enables him to elucidate strategies that facilitate effective communication, collaboration, and synergy between these departments. Mikael's ability to align technological understanding with non-technical functions positions him as a valuable speaker to explore practical ways to overcome challenges and achieve harmonious cross-functional dynamics.
Head of Global IT Security
Epiroc
With two decades of leadership experience, which encompasses guiding both individual leaders and virtual teams, my leadership philosophy has crystallized into a fundamental belief. I understand leadership not as a self-claimed title, but as an accolade bestowed by others over time, subject to constant scrutiny by one's environment. Throughout my career, I've found genuine satisfaction in instances where I've been acknowledged as a leader by various stakeholders—be it direct reports, superiors, peers, partners, or customers. This recognition from diverse perspectives validates the authenticity of my leadership approach, rooted in earned respect and consistent impact on those I lead and collaborate with.
Aki Khan's profound expertise in cybersecurity leadership and strategic management positions him as an exceptional panelist for the dialogue on "Human Factor in Cybersecurity - Will Machines Replace Humans?" His extensive experience in orchestrating organizations through intricate security landscapes and harmonizing human and technological endeavors equips him with invaluable insights into the intricate synergy between human proficiency and AI-driven automation to fortify cyber resilience. Aki's nuanced understanding of how human acumen complements cutting-edge technology ensures a holistic defense mechanism. His profound insights will undoubtedly enhance the panel's discourse on the dynamic role of humans amid the relentless march of technological progress.